Ever since he was young, James Vandenberg had two passions: football and bowhunting.  In football, that passion led him to the University of Iowa where he started 27 games and was a 2-year captain for the Hawkeyes, followed by a brief NFL career with the Minnesota Vikings.  Although football kept him busy, if there was any free time, you could bet that James was sneaking into a treestand.  Growing up in SE Iowa (the mecca of GIANT Whitetails), James has had the opportunity to chase some giant deer, and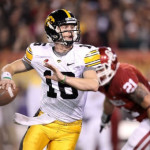 he has the trophy room to prove it!  The same energy/intensity it took to succeed in football is what James now brings to Antler Athlete, which he created in April 2016.  Antler Athlete was made to display/document the adventures possible in the outdoors, and to show that the only ingredient needed for success is EFFORT.
Best known for his attitude and savage nature on the wrestling mat. Brent brings this same, hard-working -do anything to win, attitude to Antler Athlete. Never one to take the easy path to a monster buck or strutting turkey, he is a testament to hard work in the outdoors equals success. Brent wrestled at the University of Iowa where he was a 2x NCAA Champion and 4x World Team member.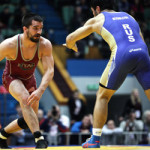 He has traveled much of North America chasing big game. Along with whitetail and turkey, he has taken an Alaskan moose , Wyoming black bear and Colorado Elk. Brent's greatest passion is archery hunting and has been doing it since he was 12 years old.